Make your digital world more secure.
Are you concerned about falling victim to online frauds and scams from Phishing emails, dangerous websites or other cybercrimes?
ScamBLOX© Plus – CyberAI's premiere software solution improves browser security reducing the risks of falling victim to harmful online frauds and scams on all of your computing devices. This enables users to check emails and surf the web with greater safety and peace of mind.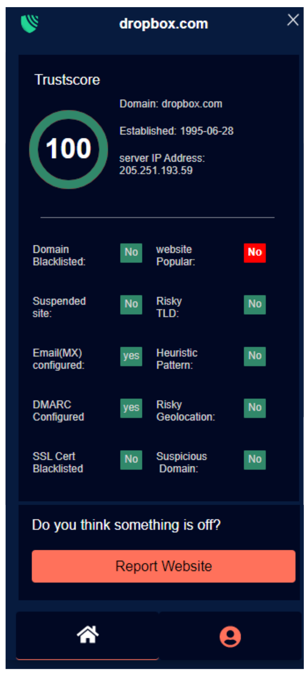 Website Trust Score Report...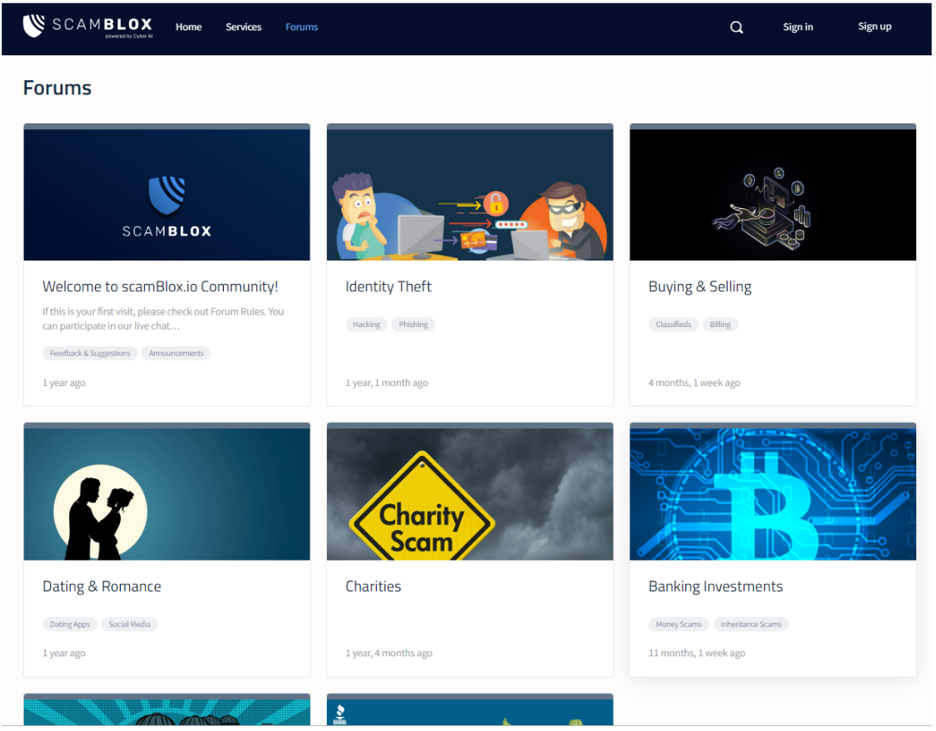 Embracing Community Engagement
ScamBLOX© Plus
BUY ScamBLOX© Plus now for no more than $4.99/month! Check out our multiple pricing plans.
CyberAI, through its ScamBLOX products, is building relationships with all levels of law enforcement and other government agencies. 
We welcome the opportunity to network and collaborate with like-minded associations, public and private groups, and advocates who seriously consider the global impact of cyber crimes on our society.